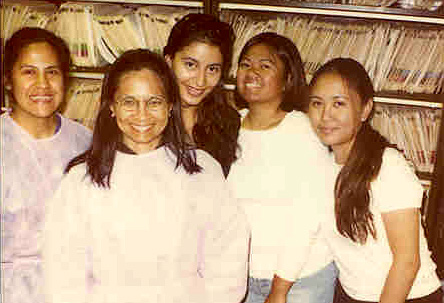 Maritza is our chairside assistant. She is energetic, caring and pleasant. Patients feel very secure and comfortable with her around.
Karla is our front desk assistant. She is dependable, efficient, and helpful. When patients call our office they will be greeted in an engaging and happy manner.
Elisa Jo worked for us during the summer. She will be attending Cal State U at San Luis Obispo this fall.
Myles will be joining us full-time at the front desk. She recently graduated from Bryman College in Medical Assisting.